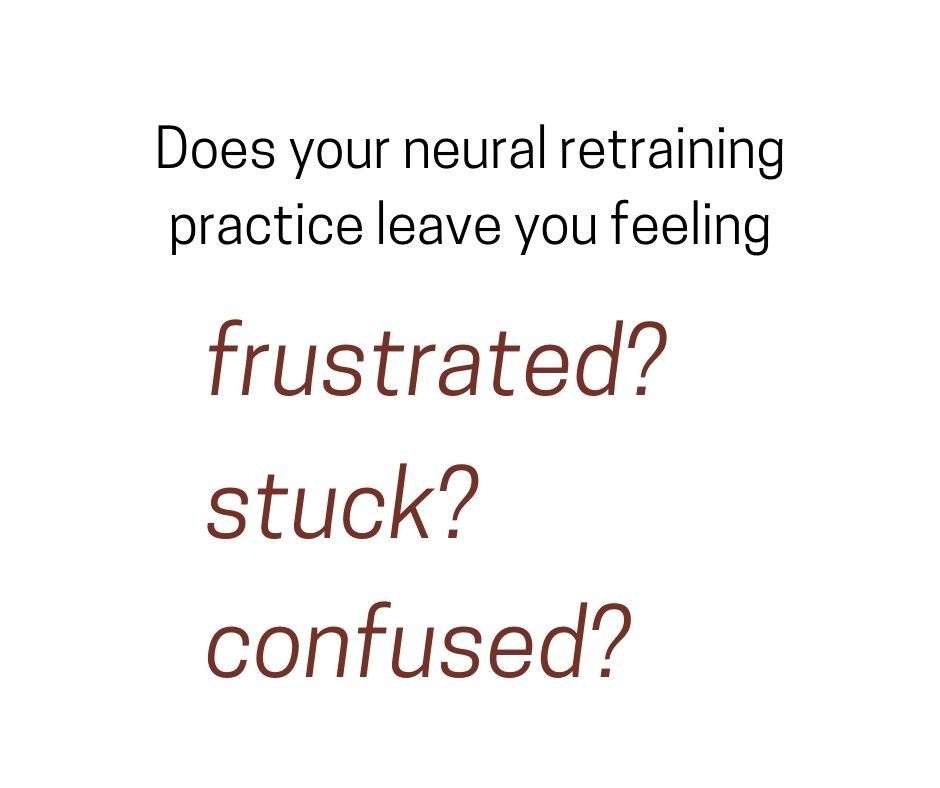 You've heard the wonderful testimonials about neural retraining. You've watched the videos, taken the courses, or maybe you've invested hours, days, or even months, but still feeling stuck and unsure of what you're supposed to do. Or maybe you've been working the program, but not making the progress and feel like something is missing.
Neural retraining is not a one-size-fits-all endeavor so you can't follow someone else's program. You're unique, and your program should be also!
The course size will be limited to a small group to allow for questions to be answered and more interaction throughout the course. This will allow everyone to be able to build skills, grow in confidence, and get the support you need during the six week course.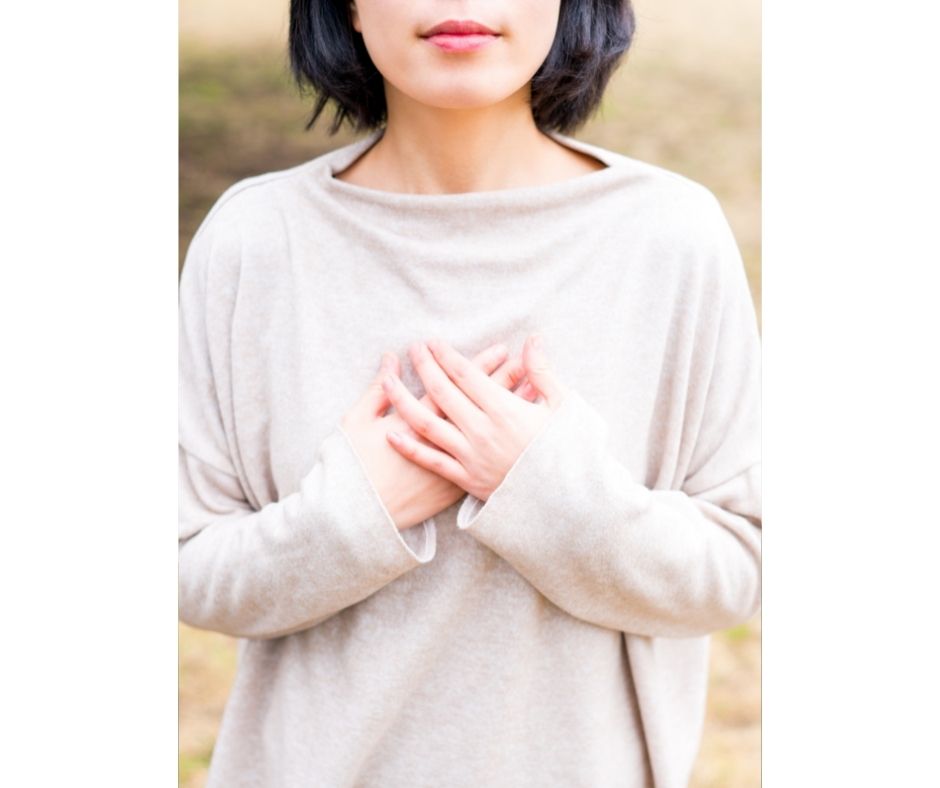 Learn the tools of Compassionate Self Coaching
Tap into the power of self compassion, self care, and healthy boundaries so you can create a life with a healthy balance of self-acceptance, connection, and meaning.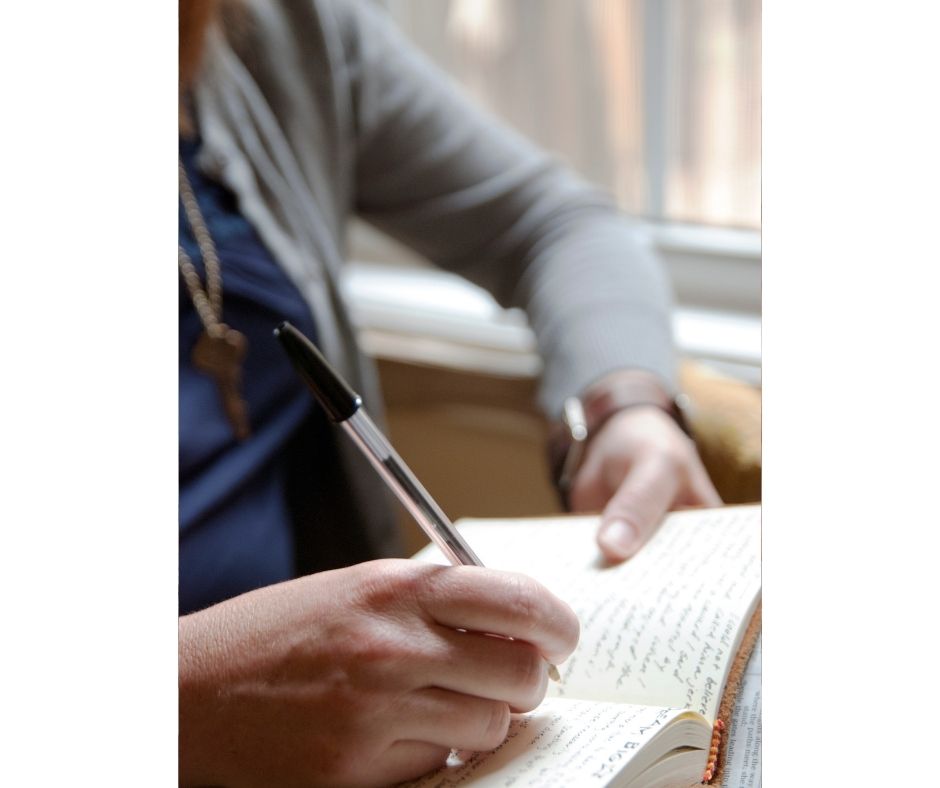 Create a program specific for your unique life
Neuroscience information and tools for how you can rewire your brain, allowing you to relax, find joy, and move forward. Build a unique program for your unique situation.
Gain confidence to make progress toward your goals
Gain the confidence and clarity to create a program that works with where you're at now, as well as allows you to adjust as you grow and move forward.
Course is now closed.
Create Your Rewire Course will be reopening for enrollment again soon. I hope you'll join me then!
Sign up to receive my newsletter to be notified when enrollment opens and to keep up to date with informative and inspirational articles.
Check your inbox to confirm your subscription
What you can expect:
25 video lessons with transcripts included
exercises and worksheets for journaling and reflections
3 downloadable guided meditations
4 live group Zoom calls for questions and group learning
private FaceBook group for ongoing support during and after the course
tools to build motivation, awareness, and resilience
techniques for identifying, reframing, and letting go of your unwanted thought patterns
build connection and relationships with others
increased confidence in choosing tools that will meet your needs
create a rewire a practice that you look forward to each day
practical action plan to support and help you to apply this work to your everyday life
lifetime access to all materials


You will receive preparation materials in the Orientation Module immediately upon signing up so you can get started right away.
Here's What We'll Be Covering
Frequently Asked Questions
When does the course start and end?
As soon as you sign up, you will receive access to the orientation week so you can get started right away. Then a new module will be released each Friday. The course will be opening again mid-January, 2023.
What are the dates and times of the Zoom calls?
The Zoom calls will take place at 10:00am Pacific time on. The exact dates will be announced when enrollment opens mid-January, 2023.
The Zoom connection information will be emailed to you before the call.
I'm unable to attend the Zoom calls. Will they be recorded?
Yes, they will. The recording will generally be ready within a few hours. If you're unable to be present for the call, but do have some questions, you can post the questions in the FaceBook group and I'll do my best to answer them for you.
How long will I have access to the course?
You will have lifetime access to the course and all materials so you can come back to them at any time.
Do you offer reduced rates for those on a fixed income?
Yes. I realize that many of us in this community have limited income so I do offer reduced rates for those who need them. Please contact me at [email protected] for more information.

Is there anything else that I should know?
The course assumes that you have a beginning knowledge of the limbic system and how it impacts our physical, emotional, mental, and spiritual wellness. If you've taken any neural retraining course or read any of the popular books on the subject, you'll be good to go. If you're not sure, feel free to contact me at

[email protected]

and we can talk.
If you plan to attend the Zoom calls (highly recommended!) you'll want to have a connection and download the app in advance.
There are journal pages and exercises that are a big part of the program, so you'll want to have a printer to be able to print them out.


Check your inbox to confirm your subscription
I look forward to having you join me to Create YOUR Rewire Program!

If you have any questions about if the course is a good fit for you, feel free to contact me at

[email protected]